Make A Lasting Change That Will
Shock

People!
A real change! If your goal is to overcome challenges you are facing that stops you from losing weight, you are in the right place! Be it Diabetes, PCOS, Obesity or just lack of motivation – I've got you covered! No more FAD diets or quick fixes!
Just one way ticket to the new you for GOOD!
ASK YOURSELF IF THIS IS YOU?
If you are sick of 'starting' again on Monday' You're in the right place! We're going to break this down, make it achievable and all without compromising your life.
ARE YOU SICK OF THE FAD DIETS?
For starters, when we work together, we never use the word 'DIET'. Because we work on a meal plan which is what you have been eating. We work on building a sustainable lifestyle instead of FAD Diets.
DO YOU STRUGGLE WITH WEEKENDS?
If you said yes there – Don't worry! we will work together on busting this habit and instead build a lifestyle where everyday can be a Saturday.
I am going to start after a few months….
Honestly speaking, starting now is the best time! Why am I saying this?
Because as human beings we often postpone the things we most desperately need because it takes too much work and we don't want to do it. But this isn't a 12 week crash course to lose weight. NO IT'S NOT!
This is a step by step learning of how to eat your favorite things without harming your body, without putting on weight and being in shape. And the thing that is stopping you right now, don't worry about that. I am going to be speaking to you DAILY to check in on your progress, to celebrate your wins and also to encourage you on days you aren't feeling too upbeat!
So the best time is now!
This is what you can expect from the first time you get in touch with me!

DISCOVERY CALL
Let's hop on a call! We need to make sure if we are a good fit and to discuss how I can help you!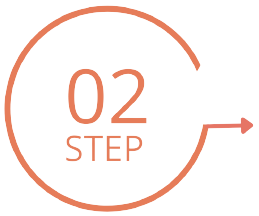 APPLICATION
I want to get to know you so we'll start with an application form. After you submit this, you will be taken to a page to schedule a call.

wELCOME cALL
If you are good to go, I will send you the payment form and we'll dive right into getting you in shape from the first day on wards.
Book A Free Discovery Call or Whatsapp On +91 8767498491
Will I be able to eat my favorite foods?
Yes! This is all about working out the best plan just for YOU. Moderation is the key! It's about learning the right way suitable for your body to eat your favorite foods. No one will ever know that you were on a 'Diet'
Will I be able to drink alcohol?
Yes! It is absolutely normal to be able to enjoy a few drinks with family and friends and we will work together to define a level, type and what you eat with it so it does not interfere with your progress.
It is however, not recommended to drink alcohol for overall health though.
Will you make me eat Spinach and things I don't like?
Absolutely 100% no way!!
You will be choosing all the food you want to eat. i will help you with recipe ideas and alternative options but we'll be working keeping in mind your likes and dislikes. Nothing is going to be what you don't like here!
If I have questions, can I contact you after our consultation?
Absolutely! 100%. You will have my direct contact details and can reach out to me 24 x 7. We will also be meeting daily for review over WhatsApp.
You have two options. You can pay me via Paypal or if you have an Indian Bank Account – Direct Bank Transfer is also possible.
Will I get a refund if I change my mind?
There is no refund once a payment is made. That is why I encourage you to take your time to make up your mind and schedule a free discovery call with me if you have any questions.
What if I don't get the results, will I get a refund then?
There is no refund once a payment is made. That is why I encourage you to take your time to make up your mind and schedule a free discovery call with me if you have any questions. Besides, I have never had a client who has not received results by implementing everything I suggest.